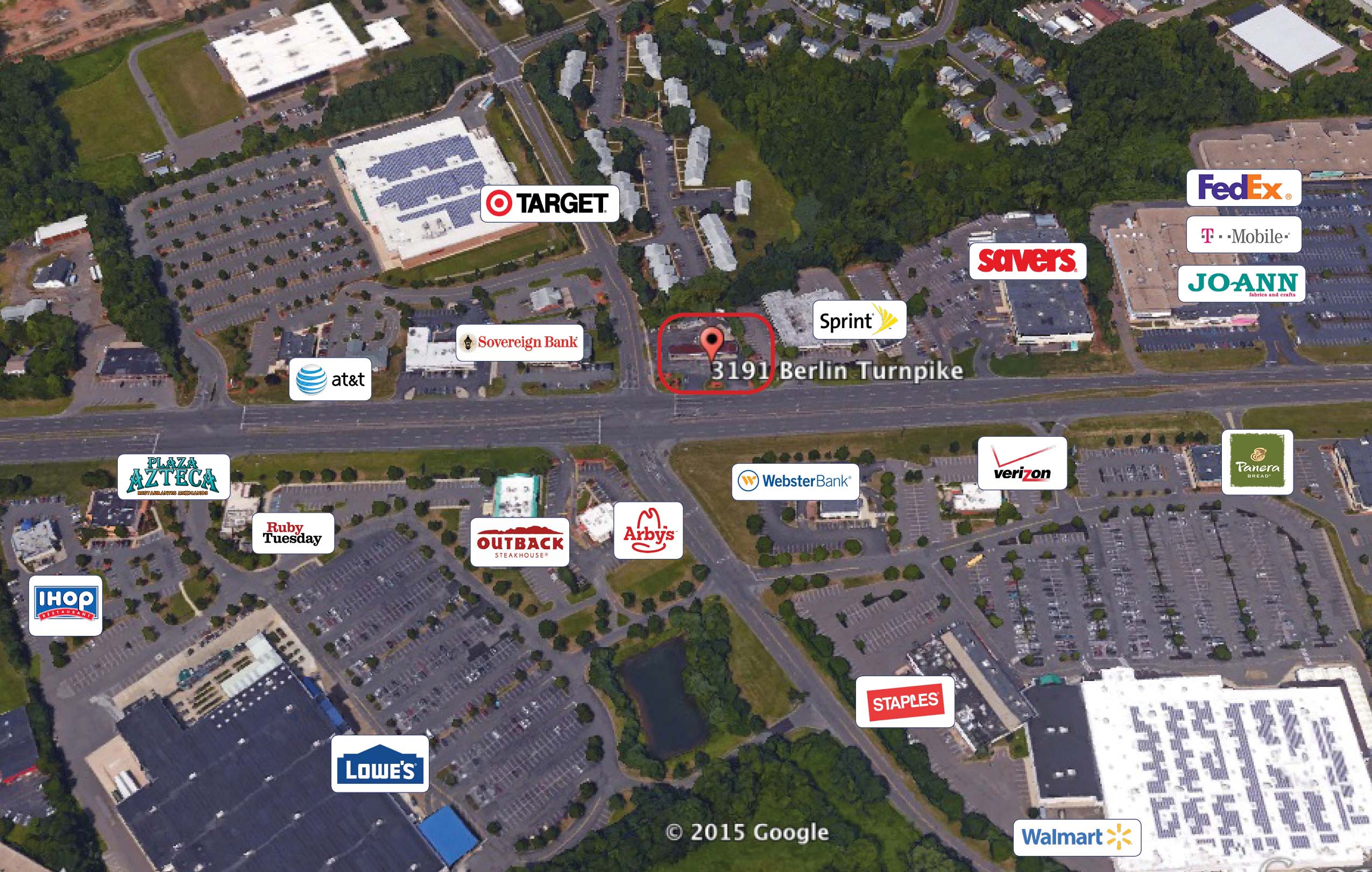 Reno Properties Group Brokers $900,000 Sale
ANZ Petroleum, Inc, Acquires 3191 Berlin Turnpike, Newington, CT – September 2016
Reno Properties Group, LLC is pleased to announce it has brokered the sale of 3191 Berlin Turnpike, Newington, CT for $900,000. The buyer is ANZ Petroleum, Inc. The seller was the Richard J. Bonelli Estate. Reno Properties Group was the sole broker in the transaction.
3191 Berlin Turnpike is a .71 acre re-development site previously operated as a self-service Mobil gas station, car wash and mini-market. Located at a traffic light intersection with a 40,000+ ADT count and in the shadow of Lowes and Walmart the site was considered a premium offering along the Berlin Turnpike retail corridor. ANZ Petroleum, Inc. is a privately owned gasoline distributor of Citgo, Valero and Liberty fuels. They plan a comprehensive reconstitution of the site to its previous use as a gas station, car wash and mini-market. ANZ operates numerous sites in the central Connecticut marketplace.
Reno Properties Group is a full-service commercial investment brokerage firm with long-standing experience in commercial real estate transactions. Reno's team of commercial real estate and investment professionals provide sales, leasing and property management, construction management and investment real estate services.