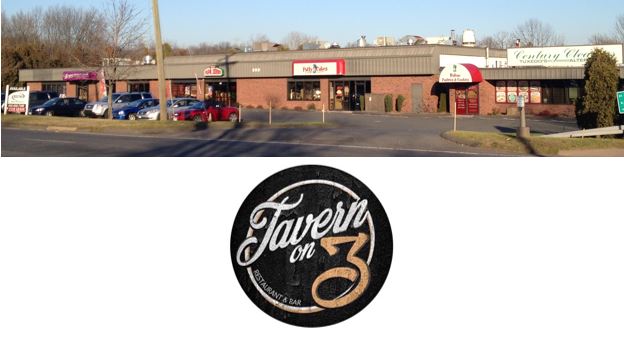 Reno Properties Group Brokers 3,250 SF Lease
Coming Summer 2017 to Cold Spring Plaza, 950 Cromwell Avenue, Rocky Hill, CT – March 2017
Reno Properties Group, LLC is pleased to announce it has brokered the lease of 3,250 SF to Tavern on 3 at Cold Spring Plaza, 950 Cromwell Avenue, Rocky Hill. The Landlord is Cold Spring, LLC and Reno Properties Group was the sole broker in the transaction.
Tavern on 3 will be the latest addition to Cromwell Avenue's expansive retail, commercial and apartment re-development. Planning on joining DeNovellis Restaurant and Patty Cakes Bakery in Summer 2017, Tavern on 3 will surely be a favorite Rocky Hill gathering spot. The new tavern will have a full kitchen offering a comprehensive pub menu along with a variety of beers, ales and spirits. Patrons will be able to choose from a bar area, dining room or outdoor patio.
Reno Properties Group is a full-service commercial investment brokerage firm with long-standing experience in commerical real estate transactions. Reno's team of commercial real estate and investment professionals provide sales, leasing, property management, and investment real estate services.